Aight, check it Rosie O.D., cause this shit just got heavy. Drop da beat – Bom – da' da-da – Bom Bom -- I RUN THIS CITY, I DON'T DANCE AROUND LIKE DIDDY, NIGGAS IS GIDDY, TILL THEY SMACK SILLY. Oh, oh oh!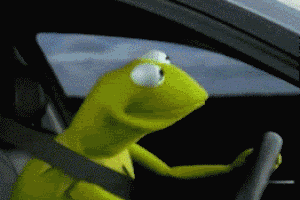 The question you might be asking yourself is, is this pastey white chick projecting herself rollin' like a unibrow'd G? Or is she the frog?
While you're toiling over that obvious question, relish in the glory of this lopsided piece of shit. Someone might be like, what the fuck happened in that oven, but this is actually pretty standard. Let me illustrate the predictability of a shitty-looking loaf coming out: picture for a moment, if you will, how utterly excited you were about wearing your new prom dress in high school, and then what you thought once you realized, 20 years later looking at a photo of you and your date under the super-imposed gradient of your faces, how horrid it was. Yes, I bet the irony of the prom dumpster baby scare and the reality of your ever-persistent hymen is really hitting home now. (Or, in Guy Version, where did you ever buy corduroy bell-bottoms in the first place?) The hilarity only compounds itself the further into history you delve, until all of a sudden you're in 1955, your mom is hitting on you hardcore, and the scare of your doomed existence is absolutely nothing to laugh about. Well, maybe just a little.

The point of this being, you throw in a bouncing, happy ball of dough into the oven expecting it to come out looking like Will Smith's face only to pull out a perfectly-sculpted replica of Seal. But you'd be kidding yourself if you prefer Will Smith's voice to Seal's sexy time serenades, so yeah, this thing tasted BOMB. Actually no, it didn't. It tasted like standard wheat bread. Which tastes exactly like un-standard wheat bread. Which tastes exactly like anything with even a fleck of non-white wheat flour in it. Yum? No. It was whatevs.
The purpose of making this loaf wasn't to prove my manhood or anything (if it was, I thoroughly exemplified my vaginahood), but to check that the sourdough starter was working.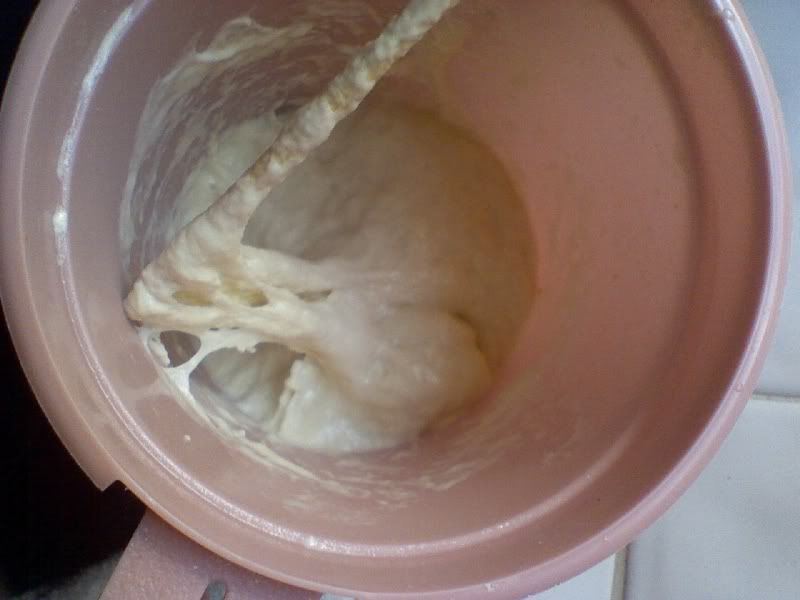 And indeed it was. IS. I'm still growing Mr. Smelly Pants Starter, except he's plenty happier and yeastier than before and has outgrown his rancid diaper stench. Now when I open the top, the smell of it hits my face like a fermenting gall wine and I feel positively biblical. Peter would probably give me a high five. Or Paul would write a raving review. Or God would send a flood cause he's just a fucking asshole like that.

Also, adding some eyes to this thing makes it so goddamn adorable.
I'm the frog for sure.